LUMINOUS TAPE AND NON-SLIP TAPE
In the event of a sudden power failure, immediate danger can arise for the people present in the building. Slippery floors, escape stairs and landings also increase this danger. Because this makes it more difficult for people to leave a room safely. Luminous tape and anti-slip tape ensure that the danger is reduced and that all people present can leave a building safely and quietly. The color of the tape is white in light and green in the dark.
Photoluminescent tape
The photoluminescent or luminous tape is mainly used for framing doors, obstacles and banisters. In spontaneous darkness, these objects immediately become clearly visible, making it easier to leave a room calmly and without panic. In addition, this tape is available in various sizes and lengths.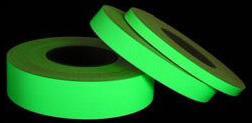 To keep
To keep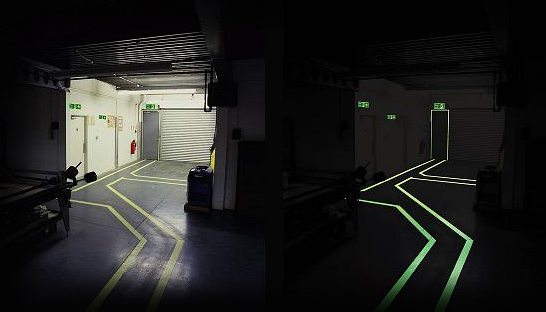 To keep
To keep
Photoluminescent anti-slip tape
The luminous anti-slip tape is a very strong and durable tape with a particularly high afterglow power in good ambient lighting. The tape is mainly used on walkways, stairs and escape stairs so that they are clearly visible and safe to walk through due to the anti-slip layer. This anti-slip layer is a very stiff layer without abrasive grains that can be kept clean very easily. As a result, this tape can also be used very well in areas where strict bacterial requirements apply. The tape is also very well suited for applying lines to the floor. In addition, this tape can also be used outdoors, such as stairs and landings. Because the anti-slip tape is very powerful, it is also very well suited for the offshore sector.
Information
Would you like more information about the different sizes and light intensities of the photoluminescent (anti-slip) tape.
Information