ELECTRIC ESCAPE SIGNS WITH EMERGENCY LIGHTING
Electric escape route signage with emergency lighting at an affordable price
In the event of a power failure, the emergency lighting will remain on, which means that the escape routes are clearly marked and well lit. This way everyone can leave the building in a safe way. Even when it is necessary to safely shut down risky processes at your workplace, there is still sufficient ambient light. The emergency lighting luminaires are equipped with spot lighting (20 Lux), which means they offer safety for employees in an office, to children in a school and from vulnerable residents of a nursing home to a critical production line in a factory. We offer you a varied range of photoluminescent escape route signage in combination with various safety products.
Hygiene and keep away from products
How can you best protect your company, shop, dental practice, school, childcare or sports center during the corona crisis? Preventing direct infections to your customers, patients and staff is the most important. Prevent further contamination by keeping your distance and following hygiene measures. RIVM .
We offer a wide range of hygiene and safety products. Such as (floor) stickers, spacer strips, safety vests, tape, hygiene safety signs, hygiene columns / disinfection columns and disinfection liquids. This way you can clearly inform your staff and / or customers about which route they can take through your store, practice or company and which hygiene regulations they must adhere to.
The products can be provided with your own logo. Please do not hesitate to contact us for the possibilities. 0031341-360111 .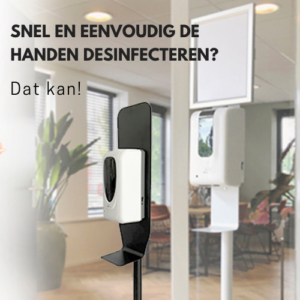 Our goal is to completely unburden the customer, we do this in collaboration with "Mooij Engineering". If desired, we supply the technical working drawings together with our products. Technical drawings can be used for multiple purposes. First of all, an architectural drawing serves of course to visualize 'what' and 'where' should be placed. In addition, the architectural drawings are also used as a working drawing so that all materials are placed in the correct place. Communication errors are minimized with technical drawings and accompanying specifications.
The installer can start work immediately as soon as we deliver the products together with the accompanying technical drawing, which immediately saves time and costs.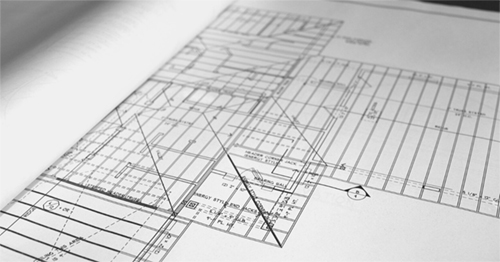 YOU HAVE A CHOICE OF INNOVATIVE ESCAPE SIGNS
Betalux escape route signs are the most energy-efficient luminaires on the market. Moreover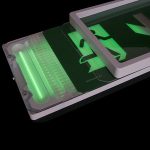 the luminaires are versatile, robust, durable and very reliable.
The fixture is illuminated by means of a tritium light source that stays on continuously. The tritium is extracted from the wastewater of a nuclear power plant. This remains after the production of electricity in homes and communities. The tritium is then reused and used for important safety precautions.
To keep
To keep
To keep
All our products are maintenance-free, 100% self-luminous and have a lifespan of more than 15 years. After 15 years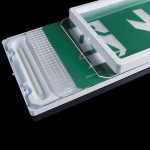 Can the products be recycled (and reused). Betalight self-luminous products meet all
applicable fire and building codes. The route indications are available in different finishes, making them suitable for any location. In addition, they are ideally suited for applications where a reliable emergency exit is required. Due to the durable construction of the products, constant and reliable operation is guaranteed.
For information about our other products, I would like to refer you to www.betalight.nl
To keep
To keep
To keep
THE FUNCTIONING OF A BETALIGHT
A route indication is illuminated by means of tubes filled with tritium gas. The tubes that are filled with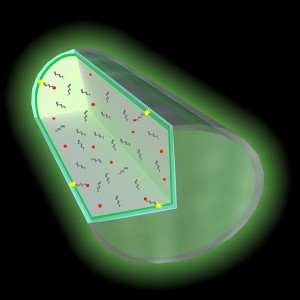 the tritium gas is made of borosilicate glass and provided with fluorescent powder on the inside. Due to the ionizing radiation of the Tritium, it lights up continuously for 131,000 hours or 15 years.
The process can be compared to a fluorescent lamp, where the current is replaced by tritium gas. Therefore no electrical connection is required. This form of escape route marking has been used for more than 50 years in aircraft where reliability is paramount. Due to their properties, they are used for many different applications to this day.
To keep
HOW IS THE LIFETIME OF THE PRODUCTS DETERMINED?
Tritium gas, like other radioisotopes, decays at a known rate. This data is usually determined by the 'half-life'. In addition, we know what minimum brightness is required to comply with the minimum recognition distance. Therefore, with these two data we can calculate exactly what the correct amount of tritium is for the guaranteed period, before the minimum brightness is reached. We supply emergency lighting with a guaranteed life of up to 15 years before replacement is needed. After the lifespan of 15 years, we are happy to take back the emergency lighting recycling .
IMPORTANT FEATURES OF THE ESCAPE INDICATIONS
NO ENERGY COSTS
COMPLETELY MAINTENANCE FREE
TEMPERATURE AND VIBRATION RESISTANT
WATERPROOF
EMC INSENSITIVE
ENERGY INVESTMENT DEDUCTION OF 13.5% (In the Netherlands)
If you have any questions, please do not hesitate to contact us by calling 0031 (0) 341-360111 or by calling the Contact Form .