With the luminous door handles you mark escape routes in all light conditions.
LUMINOUS DOOR HANDLES
Lighting Solutions supplies door handles with a continuously secured light source, which means immediate identification possible in partial or complete darkness. The tritium-illuminated door handle is visible from a distance of 15 meters, although this depends on the size and color of the Betalight. In addition, they are available in different levels of brightness and colors. The door handles are made of brushed steel and are available in a round and a square model. We can also supply other types of models on request. Do you take Contact us to discuss the possibilities.
APPLICATIONS
Marking of escape routes
Visualization of the door handle
A safe route in all circumstances
Public places
Hospitals, care homes, cultural buildings
Offshore, tunnels, underground construction projects
Visualization of the inside of an armored vehicle
To keep
To keep
To keep
To keep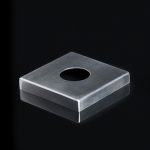 To keep
To keep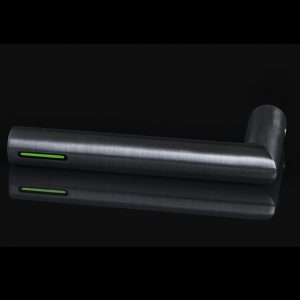 To keep
To keep
To keep
To keep
MOST IMPORTANT FEATURES
Unique design
Visible up to 15 meters
No electricity needed
Maintenance-free, operating life of 15 years
Guaranteed reliability in all environments and conditions
Completely waterproof and insensitive to extreme temperatures
Available in different colors Betalights
USE
The met tritium illuminated door handles suitable for use, such as in hospitals, care homes and tunnels. They can even be used in extreme and dangerous environments. They are also suitable for use in wet areas, they can even be immersed in water. They are also suitable for use at temperatures from -60˚C to + 80˚C. For the first time, the door handle has been illuminated with a Betalight developed by Betalight bv. These Betalights are produced according to ISO 9001 and meet the requirements of the British Ministry of Defense Standard 62/4, USA standard ANSI N540.